Fire Prevention Week began out of a commemoration for the Great Chicago Fire of October 8-9, 1871. Forty years after the legendary blaze, the Fire Marshal's Association of North America decided to use the anniversary as a way to promote fire safety and help prevent another tragic event of this nature from occurring. October 4 marked the first day of Fire Prevention Week in 2015 and employers everywhere can use the heightened focus on fire safety as a great way to educate their staff.
Companywide initiatives to align with Fire Prevention Week
Fire safety should take place year-round, but the enhanced attention it gets from October 4 through 10 can help employers get the message across. By utilizing resources from the National Fire Protection Agency and other groups, employers can prevent their employees, assets and business from suffering as a result of poor fire safety. So what can managers do to spread the word and train their employees?
Provide emails, pamphlets and handouts detailing safe fire practices and procedures.
Update any signage as necessary – make sure fire escapes are well-marked, fire escape routes are posted throughout the facility, dangerous equipment or flammable materials are labeled and bilingual signs are used where possible.
Encourage or offer incentives for completing online training courses or attending classes.
Offer to cover training for one of the several certifications through the NFPA: Electrical Safety Worker, Electrical Safety Compliance Professional, Fire Protection Specialist, Fire Inspector, or Fire Plan Examiner.
Invite certified professionals to address employees or send employees to seminars at a different location.
How does this year's theme fit with businesses?
Each year, Fire Prevention Week comes with a theme. For 2015, it's "Hear the beep where you sleep: Every bedroom needs a working smoke alarm." While this may not always apply directly to the workplace, it's still a lesson employers should be quick to impart on employees where possible. After all, every good worker should return to a safe, fire-protected home at the end of the day – and according the NFPA, working smoke detectors cut the risk of dying in a home fire in half. By pushing the importance of a working smoke alarm in the bedroom, employers show they care about their employees outside the office. But this year's theme can still have a bearing on the workplace.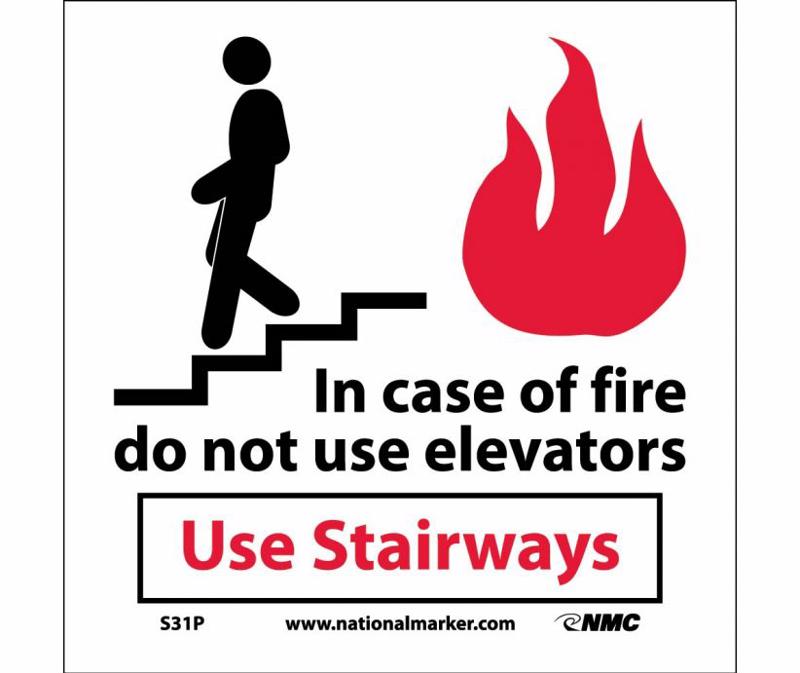 In a broader sense, smoke alarms apply to any room of any building. Even in unlikely areas, stray embers from a cigarette or an electrical appliance malfunction can cause flames and escalate quickly. The U.S. Bureau of Labor Statistics found that 143 workers died from fires in 2011 alone, while the Occupational Safety and Health Administration estimates around 5,000 employees are killed from fires and explosions each year. Smoke alarms don't prevent fires from starting but they play a crucial role in stopping them – especially after hours. An up-to-date, working smoke detector system can send out an automatic notification to the fire department if left unchecked after a certain amount of time. That response could be the difference between some minor damage and a completely destroyed building.
What other measures can employers take to prevent fires?
Fire extinguisher signs, warning labels, electrical safety tags, no smoking signs and other signs are some of the simplest but most effective ways to keep fires from breaking out. Human error can play a role in accidental fires – make sure every employee knows the nature of the area, materials and equipment he or she is working with. Additionally, when fires do occur, signs pointing toward the nearest exit and indicating emergency evacuation routes will be crucial to preventing injury.
But signs are only as useful as the infrastructure in place to support them. Fire extinguishers must be readily accessible and fully-functioning – a business can go years without needing it, but once a fire breaks out, the extinguisher had better be operational. It's also important to create a systematic and efficient evacuation route for the entire facility.
Fire Prevention Week is the perfect time to remind employees of the dangers of poor safety efforts and the importance of staying constantly aware of flammable items. Employers are primarily responsible for ensuring their workforce remains safe, and that means taking fire prevention seriously and using Fire Prevention Week to their advantage.